Paypal IPN method can be used to inform your website about a successful transaction when the transaction status changes. Some transactions take longer time and some users close the tab, before the user is redirected back to your website. In such cases your website has no clue about the transaction unless you are using IPN. When the transaction is completed, PayPal sends avis a message about the transaction to the website without customer interaction. When your website has been informed about the transaction it will store the transaction details and send an email to the customer. 
You can enable IPN like this:
Log in to your Business PayPal account.
Navigate to Profile > My Selling Tools
Click Update link for Instant payment notifications
Click Edit settings and set up your Notification URL
As Notification URL use: www.your-site.com/index.php?option=com_pdjx&task=confirm
Under Message delivery you could choose Enabled or Disabled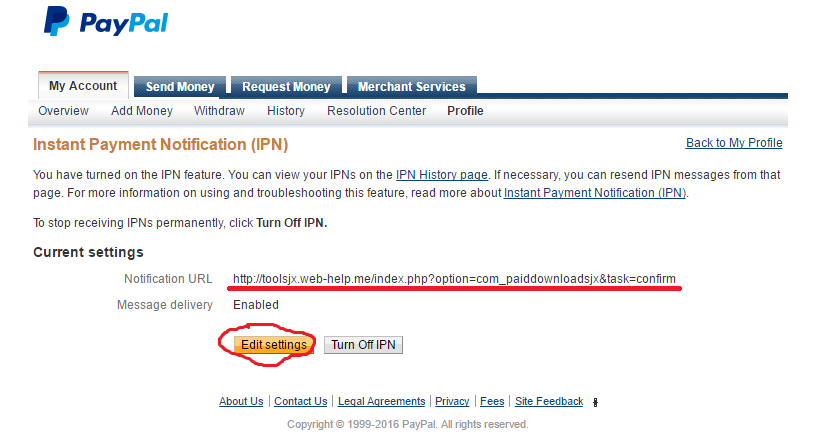 Click Save on the bottom of the page
We suggest you to enable both IPN and PDT. PDT sends the transaction data immediately when the user is redirected back to your website, IPN serves as a fallback if something goes wrong.