Price: 14.99 EUR
Demo
Documentation
SJX Galleries is a component that makes it possible to create highly customizable galleries. They are integration orientated and can be attached to articles or locations using one out of many exquisite templates.
With SJX Galleries you are able to showcase your galleries within an article. This can be done by just a few clicks. Check also the demo page, to see how the results look like.
Three steps to display your gallery in an article.
1. Installation
Installation is not different from any other Joomla extension. Go to Extension Manager (Extensions > Manage > Install). Find and select the installation package from your computer by dragging and dropping a file or clicking the "Browse for file" button to install the extension on your site. During the installation, the main component and will be installed and enabled.
2. Creating a gallery
The installed component should appear under the Components menu. After clicking on SJX Galleries on the menu an empty list should appear.  To add a new gallery click the "New" button.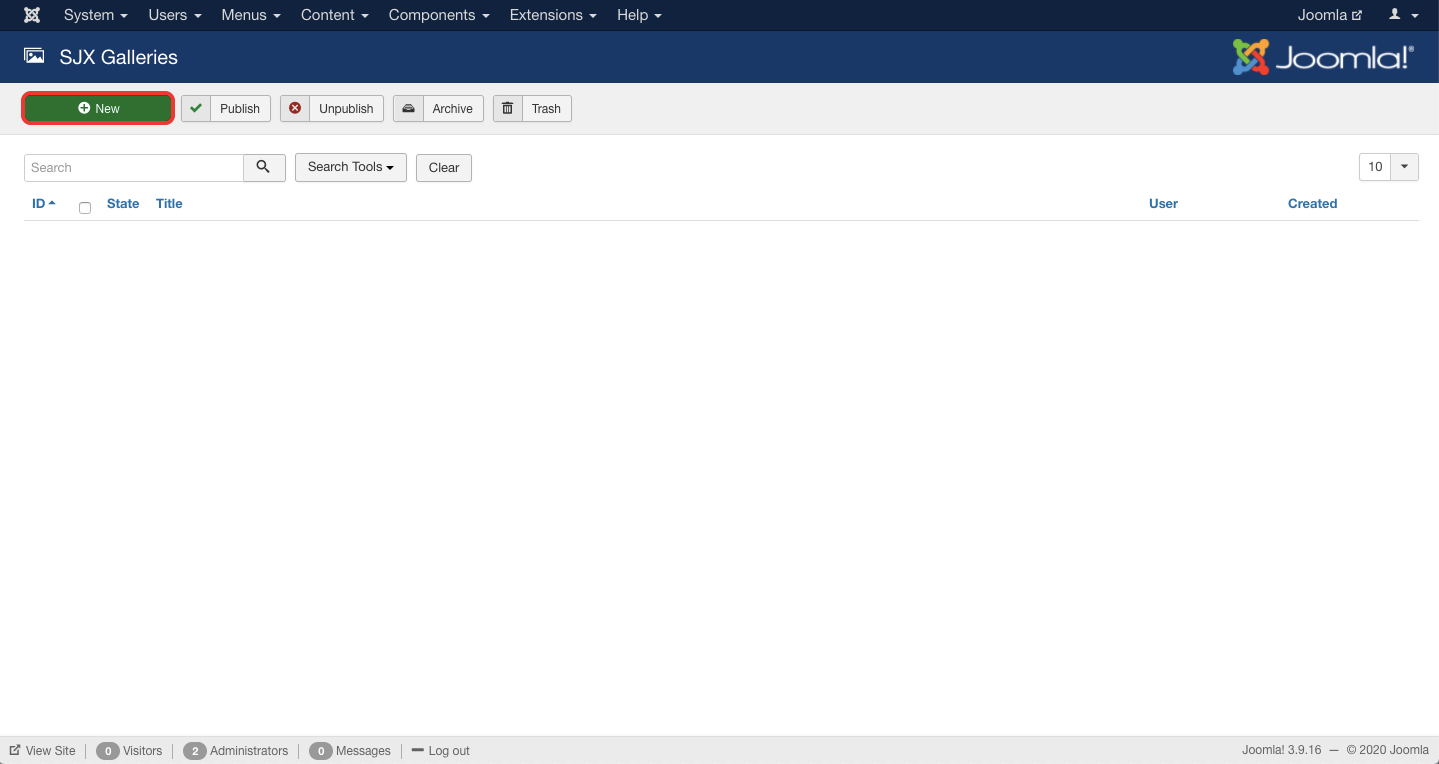 A form appears where you set a title and add images and YouTube clips using the toolbar actions. On the next tab, you can also define all kinds of different display settings.


After inserting the items you can change their order by dragging and dropping them.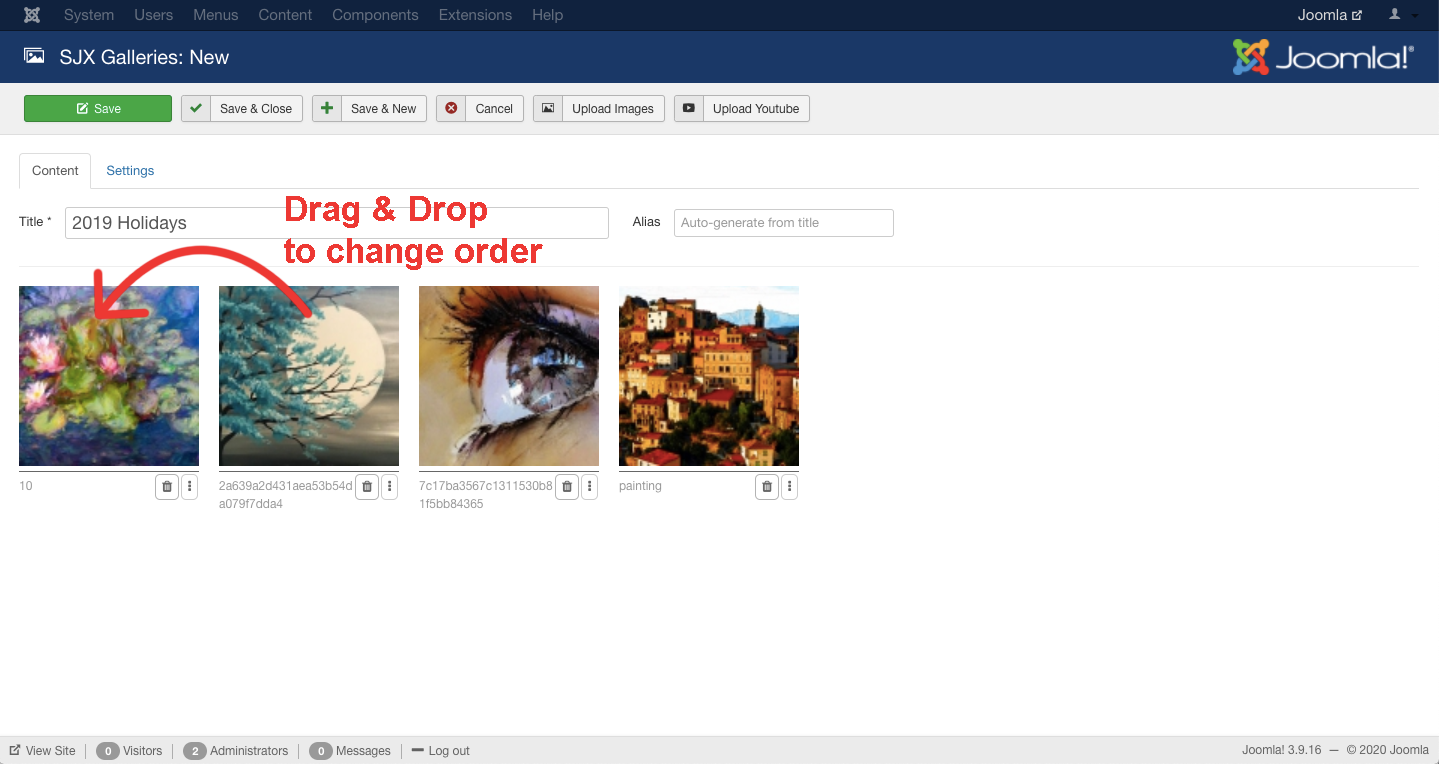 You are able to soft delete the items. This means that the action is reversible and you can bring back the deleted items by clicking the "Undo deleted".
You can edit the item name by double-clicking the name, change the name and click the green check button.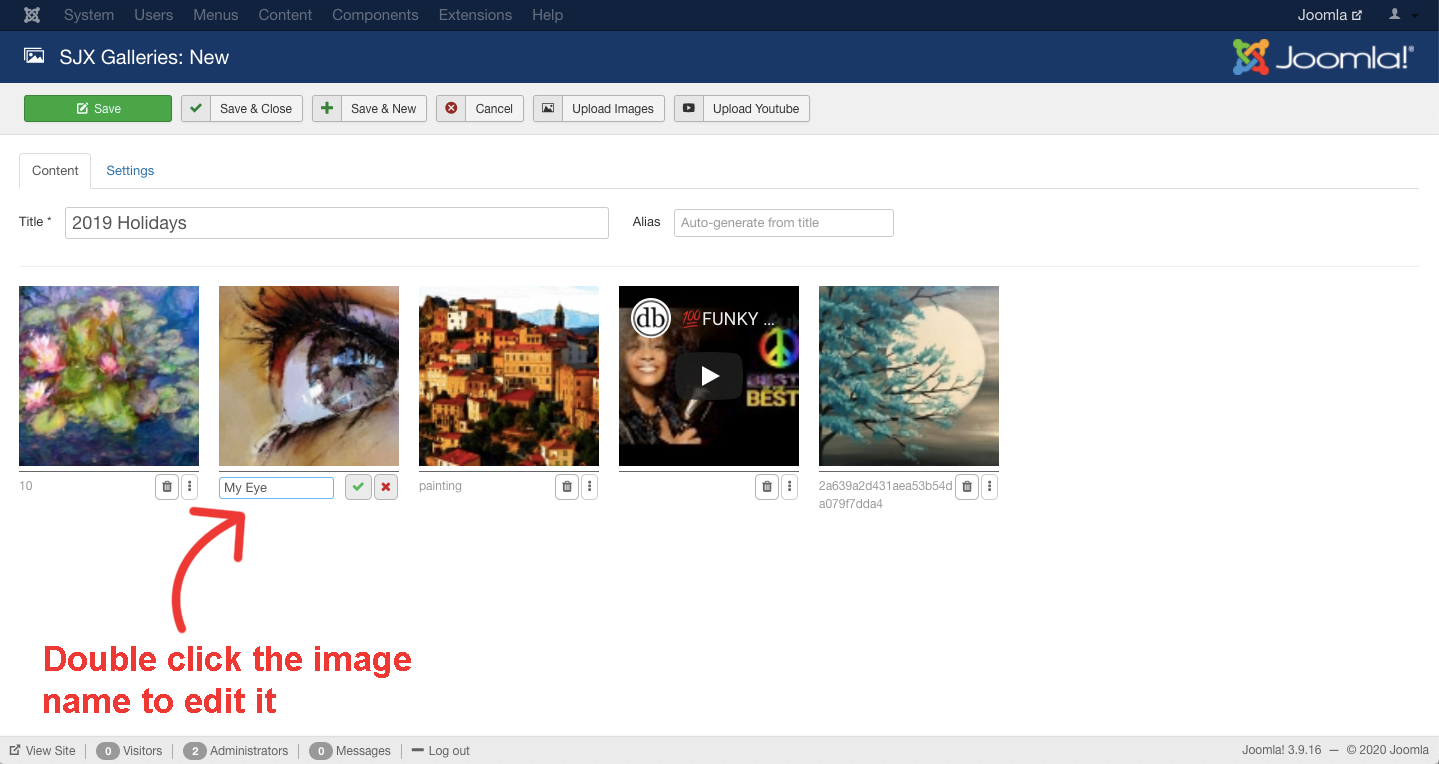 Save the gallery and you are ready to go to the next step.
2. Attaching the gallery to an article
You can easily attach a gallery to the article by navigating to the article edit page. Once you are on the edit page an "Append Gallery" button will appear in the editor toolbar. Click it to open the modal where you can select a gallery. The alternative is to manually insert a shortcode into the article.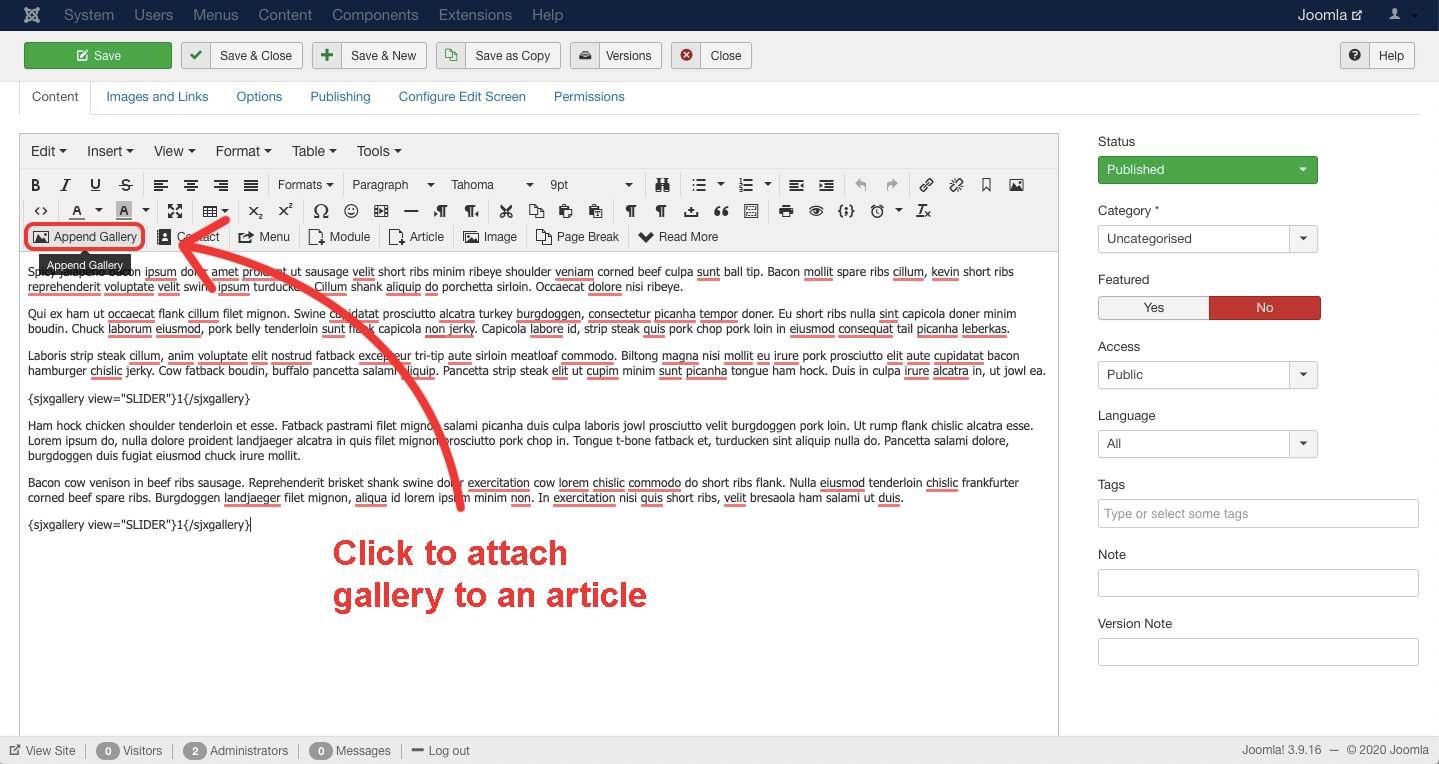 After successfully saving it you can preview the gallery inside an article.